July 6th 2018 #053
---
Beware Inside Competing Situations
---
Match Strategy Diligent Execution is Better Than WholeScale Tactics
---
The strategy of every team in any tournament is to score goals and win the match.

How novel the preparation process to score the goals will matter very little in the long run. Very few people, maybe expert commentators and sports enthusiast will remember.

The only thing to be remembered by us the diligent watchers and analysts is that the match was won by so and so.

So for example, to possess the ball, even 90 percent, 70 minutes of the game is not going to be remembered because ball possession is, after all, a means to an end tactic and not an end in itself.

This was the case with Germany and Spain in the soccer 2018 Russia world cup.
---
Germany Vs Korea and Spain Vs Russia Matches
---
These matches are perhaps the best proof that greater percentage of ball possession is really not useful if you don't convert your possession into goals.

It's that tiki taka trap again!

Brazil was also not far from that trap, if they didn't pick up their socks and play the ball better.
---
Could There Be An Awareness Underlying Issue Here?
---
From awareness situations view the awareness concern here in that there seems to be a perceived general oversight of the opponent on the part of the "statistically favoured winner of the match". This could be the root cause!

This leads to not enough and sufficient psychological, moral and emotional preparation (moral superiority) to seriously engage the opponent and win on merit rather than, from where watchers are viewing and perceiving your team's on-ball actions, it seems as if your have fore-concluded your win, which introduces player and team complacency.

That is, you win in the dressing room, long before you even start playing the match.
---
The Perceived Attitude of Players and Consequent Player and Team Work Ethic Reveals a Lot
---
From where we, watchers and analysts, are viewing the games a lot can be read into the behaviour of players on the field as they handle the different ball tackling situations.

A team should learn to comprehensively initialise itself completely in the period after the previous game and before the next game. This is your challenge when you come to managing your competing transitions.
---
Help Your Team With Your-Competing-Awareness
---
Be Alert and Active, Energising Your Team Members with Your-competing-awareness
---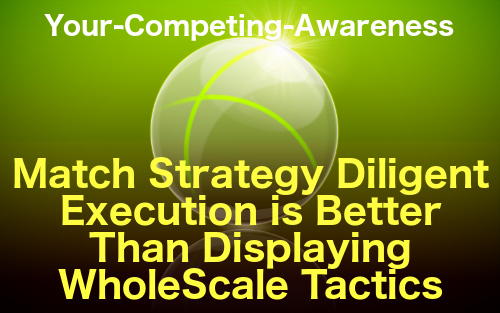 ---
Your Teams Success is Proof of Your High Self-development Soccer Transitions
---
If you would like to plan success transitions in your own sporting code, your will gain invaluable insights from our soccer transitions article at Self-Development Soccer Transitions
---
Self Awareness Development
---
Our New Self-Leadership Course
---
Self-Leadership By Your Own Precision Words for Beginner's
---
Learn the tools to create and build your own world of precision words.

Tap into what you already have inside you.

Whether you're a successful mastermind with words or a person at your lowest place in life you have the power inside you to tap into to create and build a whole new world of your own words that becomes your protection and base from which to drive success into your life and your environment.

However you define that success, Mangaliso Fweta MSc IS MBA shares his first-hand practices to guide you to create and build your own worlds of words in this course.

To take a preview of the course, visit Self-Leadership By Your Own Precision Words for Beginner's at Udemy.
---
My Awareness Situations Blog
If You Want to Know What's New!
---
Awareness situations periodically releases articles on self awareness development situations focusing on how you can overcome in any situation you find yourself in.

If you want to find out about all that's new please head over to awareness situations blog at My Awareness Situations Blog While still on the same page you may subscribe to awareness situations RSS feeds or use this Awareness RSS Feed
Why Do I Use SBI?
---
One day during my MBA studies I realised that as an employee and a best practices consultant in software development it was common practice to quickly learn a tool, process and tool guides, write a certification exam, become certified and get out to tell other companies what and how they should deploy software solutions to make profit or gain competitive advantage

Then I discovered a question for myself. Why don't I develop my own products? I guess that was the best thing I learnt from my MBA studies. Of course the MBA instigated this behaviour in me. My MBA thesis supplied the business concept and material. Now I needed to get down to productivity.

After a long research for the best in class tools for personal application, I found SBI. Initially I was sceptical, but as I explored the SBI process, the tools and the core SBI support team including the more than 380 business sites that are running on top of SBI, I realised I was home and dry.

I hope you can enjoy as i am doing, slowly, step by step, just like the tortoise! Its a copycat cyclical game. You read, you check out some examples, you experiment on your own site and your release that part of your product and monitor it's performance.
---
Your Feedback is Invaluable
---
Have you ever had that warm and fuzzy feeling when you open your emails one morning or afternoon and you find that a fellow active verbalize-your-action reader has actually taken the time to tell you how much she appreciates your hard work?

Its totally something magnificent. You cannot put works to this level of appreciation. However, that is the fuel that keep us going, mining for the best verbalize-your-action pearls we can find so that we can continue to encourage our readers to keep expanding your awareness.

After all we all are in this human journey together and the more of us become aware of how to deal with situations the better our world gets!

I appreciate your feedback very much and thank you for your time. Send Me Your Feedback
---
Follow Me On Social Media
---
Follow Awareness Situations On One of These
---
___ __LinkedIn _Twitter _Google Plus _My Pins __YouTube Facebook
---